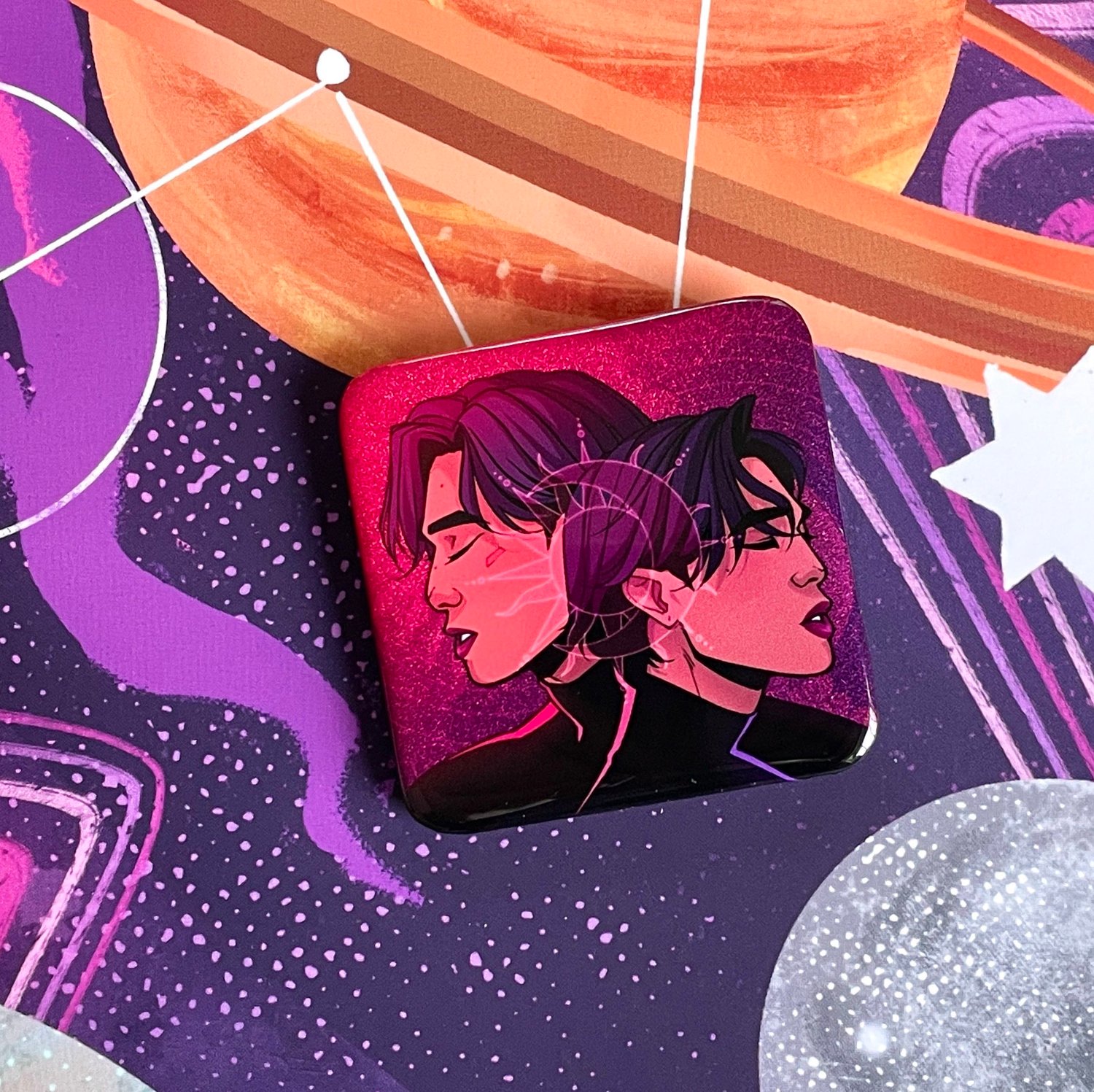 Holographic Glitter Button Badge
Let Me Love You is a zine revolving around the dual natures of Park Jimin and Jeon Jeongguk.
Holographic Glitter Button Badge by Sasha
🤍 Aluminum can badge with a safety pin closure on the back.
🤍 Printed with a holographic silver glitter backing to the design, for that extra sparkle!
⚠️ NOTICE FOR UK/VAT CUSTOMERS
Purchases made through our BigCartel Store may be subject to additional VAT taxes and fees, which we are not liable for. The buyer is liable for all additional fees. Buyers from VAT-charging countries will not be eligible for refunds after the preorder period ends.
✍️ For all customers, please note that your purchase of an item from our Store indicates your express agreement to the Terms and Conditions outlined on our Store website. Thank you for your support!